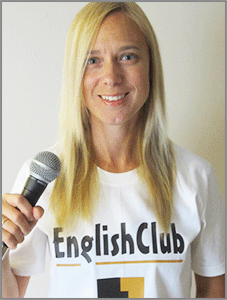 Listen to News with Tara Benwell - Instructions:
1. Preview the vocabulary and read the gapfill text.
2. Play the news report and try to fill in the blanks.
3. Answer the comprehension questions by writing full sentences.
4. Use the discussion question to write an essay or discuss the story with other students.
5. Click "show Answers" to see the full text.
6. Pretend to be a news anchor by reading each story out loud.
dateline: 06 January 2015
Heart Emoji is Top English "Word"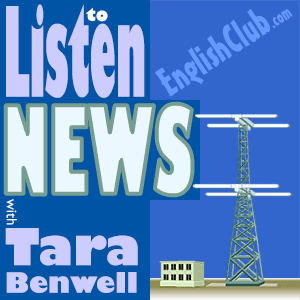 Pre-Listening Vocabulary
emoji: picture that stands for a word that expresses an emotion
hashtag: #; used to show that a comment or link belongs to a category, topic, or discussion
vape: to smoke electronic cigarettes
Ebola: an infectious, and often fatal, disease
photo bomb: to jump into a scene just as a photographer takes a picture
Heart Emoji is Top English "Word"
Comprehension Questions
What was the top word for 2014?
How is the top word chosen?
Why does the report mention Ebola?
Discussion Questions: Which English words do you find yourself using too often? What ideas can you think of to expand your vocabulary?
Written by Tara Benwell for EnglishClub

Tara Benwell is a Canadian freelance writer and editor who specializes in materials and articles for the ELT industry.
Subscribe to EnglishClub Podcasts