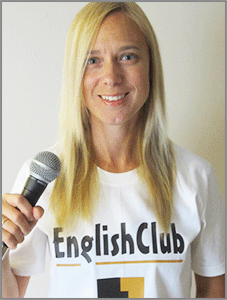 Listen to News with Tara Benwell - Instructions:
1. Preview the vocabulary and read the gapfill text.
2. Play the news report and try to fill in the blanks.
3. Answer the comprehension questions by writing full sentences.
4. Use the discussion question to write an essay or discuss the story with other students.
5. Click "show Answers" to see the full text.
6. Pretend to be a news anchor by reading each story out loud.
dateline: 09 February 2015
Kanye West Steals The Limelight at the Grammys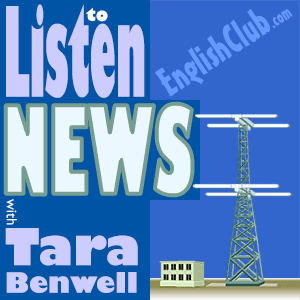 Pre-Listening Vocabulary
steal the limelight: to get more attention than anyone else
Grammys: Grammy Awards Show; annual music awards
storm: to suddenly rush to an area
pull a stunt: to perform a trick or joke
disrespect: to dishonour
recipient: the person who receives something
hand over: to reluctantly give something to someone else
Kanye West Steals The Limelight at the Grammys
Comprehension Questions
Who won Album of the Year at the 2015 Grammys?
How did Kanye West react after the winner was announced?
Why does the report mention Taylor Swift?
Discussion Questions: Celebrities do many things to attract media attention. Do you think this was all planned as a publicity stunt? If yes, which artists were involved?
Written by Tara Benwell for EnglishClub

Tara Benwell is a Canadian freelance writer and editor who specializes in materials and articles for the ELT industry.
Subscribe to EnglishClub Podcasts