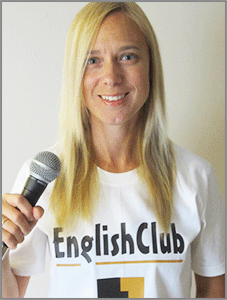 Listen to News with Tara Benwell - Instructions:
1. Preview the vocabulary and read the gapfill text.
2. Play the news report and try to fill in the blanks.
3. Answer the comprehension questions by writing full sentences.
4. Use the discussion question to write an essay or discuss the story with other students.
5. Click "show Answers" to see the full text.
6. Pretend to be a news anchor by reading each story out loud.
dateline: 05 May 2015
Drone Footage Captures Antarctica Like Never Before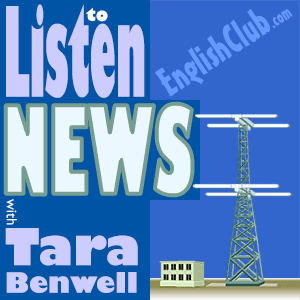 Pre-Listening Vocabulary
aerial: from the air
footage: a section of film taken for a movie or video
capture: to record or represent in another form for the future
stunning: beautiful to see
breach: to come above the surface of the water

Drone Footage Captures Antarctica Like Never Before

Comprehension Questions
What technology did the crew use to capture the aerial footage?
Who did Kalle Ljung bring on his trip?
According to this report, what is the temperature like in Antarctica during the middle of the summer?
Discussion Questions: Recent explorations suggest that some whales are staying longer in Antarctic waters than ever before. Why do you think this is happening?
show Answershide Answers
Written by Tara Benwell for EnglishClub

Tara Benwell is a Canadian freelance writer and editor who specializes in materials and articles for the ELT industry.
Subscribe to EnglishClub Podcasts