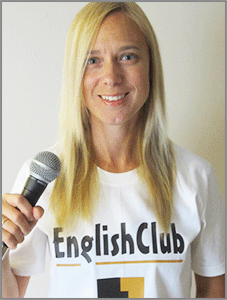 Listen to News with Tara Benwell - Instructions:
1. Preview the vocabulary and read the gapfill text.
2. Play the news report and try to fill in the blanks.
3. Answer the comprehension questions by writing full sentences.
4. Use the discussion question to write an essay or discuss the story with other students.
5. Click "show Answers" to see the full text.
6. Pretend to be a news anchor by reading each story out loud.
dateline: 16 June 2015
Foo Fighters' Singer Finishes Concert with Broken Leg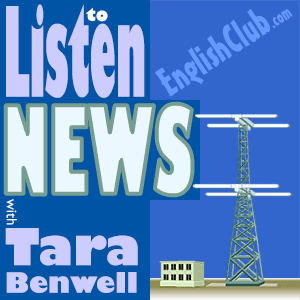 Pre-Listening Vocabulary
front man: the lead of a band or show; usually the lead singer
remaining: the one(s) still present or available after an occurrence
stretcher: a temporary bed for carrying an injured person
crutches: long sticks used to support people who need help walking
confirm: to say or prove that something is certain or true
Foo Fighters' Singer Finishes Concert with Broken Leg
Comprehension Questions
Who is Dave Grohl?
Why did he need medical attention this weekend?
How did he fulfill his promise?
Discussion Questions: What does this incident have to do with customer service?
Written by Tara Benwell for EnglishClub

Tara Benwell is a Canadian freelance writer and editor who specializes in materials and articles for the ELT industry.
Subscribe to EnglishClub Podcasts