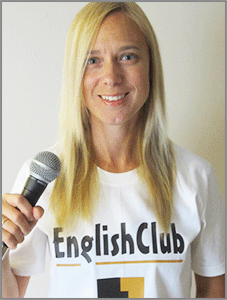 Listen to News with Tara Benwell - Instructions:
1. Preview the vocabulary and read the gapfill text.
2. Play the news report and try to fill in the blanks.
3. Answer the comprehension questions by writing full sentences.
4. Use the discussion question to write an essay or discuss the story with other students.
5. Click "show Answers" to see the full text.
6. Pretend to be a news anchor by reading each story out loud.
dateline: 14 July 2015
Russia Opens Military Theme Park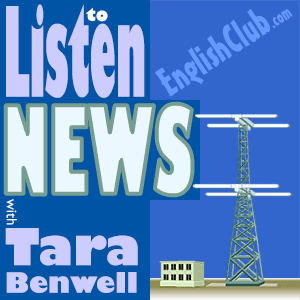 Pre-Listening Vocabulary
military: the armed forces who fight for and protect their own nation and other nations
grenade: a small bomb
arsenal: a large collection (usually weapons)
rations: a specific amount of food served to certain groups of people
re-enactment: an event in which people act out something that actually happened in the past
Russia Opens Military Theme Park
Comprehension Questions
What is the name of this theme park?
Who spoke at the special event on opening day, and what was said?
What was the purpose of Army 2015?
Discussion Questions: Would you take your own children or students to a military-themed amusement park? Why or why not?
Written by Tara Benwell for EnglishClub

Tara Benwell is a Canadian freelance writer and editor who specializes in materials and articles for the ELT industry.
Subscribe to EnglishClub Podcasts