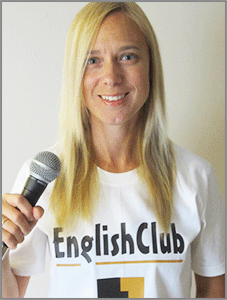 Instructions:
Preview the vocabulary and read the gapfill text.
Play the news report and try to fill in the blanks.
Answer the comprehension questions by writing full sentences.
Use the discussion question to write an essay or discuss the story with other students.
Click "show Answers" to see the full text.
Pretend to be a news anchor by reading each story out loud.
Australia To Kill 2 Million Cats
dateline: 28 July 2015
Pre-Listening Vocabulary
feral: wild; not domesticated
activist: a person who believes strongly about something and tries to bring attention to the issue
condemn: to express strong disapproval
genocide: an attempt to kill an entire species or race
breed: to reproduce
sterilization: a procedure that prevents an animal from reproducing; makes infertile
eradication: the complete removal or elimination of something
Australia Plans To Kill 2 Million Cats
Comprehension Questions
How did the Australian government upset animal rights activists?
Who is Brigitte Bardot?
What does Bardot think the government should do instead?
Discussion Questions: Do you agree with Brigitte Bardot and other animal activists, or do you think that the Australian government is right to take this approach? Explain your position.
Written by Tara Benwell for EnglishClub
Tara Benwell is a Canadian freelance writer and editor who specializes in materials and articles for the ELT industry.
Subscribe to EnglishClub Podcasts

One Comment on "Australia To Kill 2 Million Cats"
Please let us know your thoughts in the comments section below