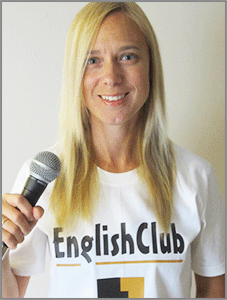 Listen to News with Tara Benwell - Instructions:
1. Preview the vocabulary and read the gapfill text.
2. Play the news report and try to fill in the blanks.
3. Answer the comprehension questions by writing full sentences.
4. Use the discussion question to write an essay or discuss the story with other students.
5. Click "show Answers" to see the full text.
6. Pretend to be a news anchor by reading each story out loud.
dateline: 04 August 2015
NFL Hires First Female Coach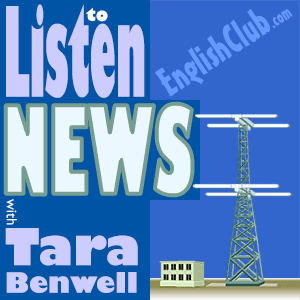 Pre-Listening Vocabulary
hire: to employ someone for a job
intern: one who works for job experience in a temporary position (paid or unpaid)
linebacker: a defensive player who makes tackles in American football
gender barrier: something that prevents a person of a certain gender (usually female) from having an opportunity that the opposite sex has
NFL Hires First Female Coach
Comprehension Questions
What major announcement did the NFL make this week?
What role did Welter hold in American football in 2014?
Which other female first does this report mention?
Discussion Questions: What other gender barriers do females need to break down in sports?
Written by Tara Benwell for EnglishClub

Tara Benwell is a Canadian freelance writer and editor who specializes in materials and articles for the ELT industry.
Subscribe to EnglishClub Podcasts