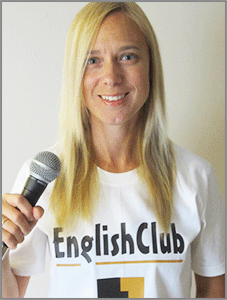 Instructions:
Preview the vocabulary and read the gapfill text.
Play the news report and try to fill in the blanks.
Answer the comprehension questions by writing full sentences.
Use the discussion question to write an essay or discuss the story with other students.
Click "show Answers" to see the full text.
Pretend to be a news anchor by reading each story out loud.
American Journalists Murdered On Live TV
dateline: 01 September 2015
Pre-Listening Vocabulary
disgruntled: unhappy; one who is not satisfied with an experience
ex-employee: someone who no longer works for a specific employer
massacre: killing
chilling: scary
American Journalists Murdered On Live TV
Comprehension Questions
Who was killed?
What relationship did Vester Flanagan have to the victims?
How did so many people see footage of this chilling massacre?
Discussion Questions: When Vester Flanagan was fired from WDBJ7, he was so angry that he had to be escorted out by police. Is there a way to protect employees from disgruntled ex-co-workers?
Written by Tara Benwell for EnglishClub
Tara Benwell is a Canadian freelance writer and editor who specializes in materials and articles for the ELT industry.
Subscribe to EnglishClub Podcasts

Please let us know your thoughts in the comments section below