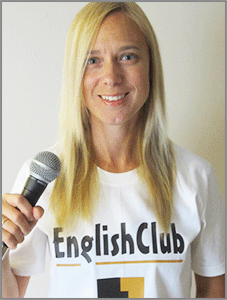 Listen to News with Tara Benwell - Instructions:
1. Preview the vocabulary and read the gapfill text.
2. Play the news report and try to fill in the blanks.
3. Answer the comprehension questions by writing full sentences.
4. Use the discussion question to write an essay or discuss the story with other students.
5. Click "show Answers" to see the full text.
6. Pretend to be a news anchor by reading each story out loud.
dateline: 16 March 2016
Artist Blindfolds Statues in Brazil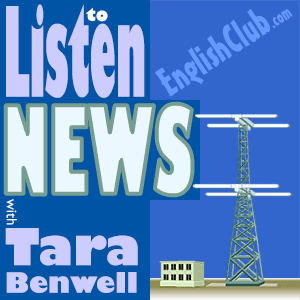 Pre-Listening Vocabulary
stage (verb): to create for public viewing
prominent: important or notable
bribery: an immoral exchange of services or products for money
successor: the person who replaces another
scandal: an act or event that discredits or disgraces a person or group to the public
resign: to voluntarily give up one's position or job
Artist Blindfolds Statues in Brazil
Comprehension Questions
Who is Luiz Inacio Lula da Silva?
What did the artist mentioned in this report do as a form of protest?
What does the artist's protest symbolize?
Discussion Questions: Do you consider this silent protest a form of art? Why or why not?
Written by Tara Benwell for EnglishClub

Tara Benwell is a Canadian freelance writer and editor who specializes in materials and articles for the ELT industry.
Subscribe to EnglishClub Podcasts

3 Comments on

Artist Blindfolds Statues in Brazil