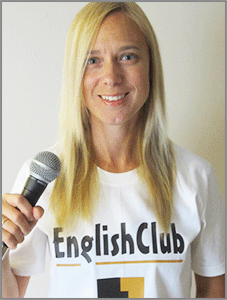 Instructions:
Preview the vocabulary and read the gapfill text.
Play the news report and try to fill in the blanks.
Answer the comprehension questions by writing full sentences.
Use the discussion question to write an essay or discuss the story with other students.
Click "show Answers" to see the full text.
Pretend to be a news anchor by reading each story out loud.
31 Killed In Brussels Terror Attacks
dateline: 24 March 2016
Pre-Listening Vocabulary
alert: the state of watching for danger
rush hour: the busy time of day when workers are going to or leaving from work
manhunt: an intense search for a suspected criminal
on the run: hiding or trying to escape from authorities
fugitive: a person who runs away or hides in order to escape arrest
31 Killed In Brussels Terror Attacks
Comprehension Questions
Where did these attacks take place?
What was the death toll?
Who was arrested the previous weekend?
Discussion Questions: Do media outlets sometimes reveal too much information when manhunts are ongoing, or does the public deserve to know everything?
Written by Tara Benwell for EnglishClub
Tara Benwell is a Canadian freelance writer and editor who specializes in materials and articles for the ELT industry.
Subscribe to EnglishClub Podcasts

One Comment on "31 Killed In Brussels Terror Attacks"
Please let us know your thoughts in the comments section below