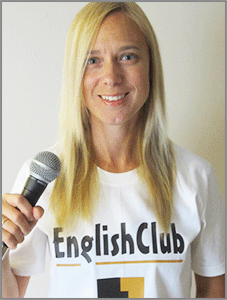 Listen to News with Tara Benwell - Instructions:
1. Preview the vocabulary and read the gapfill text.
2. Play the news report and try to fill in the blanks.
3. Answer the comprehension questions by writing full sentences.
4. Use the discussion question to write an essay or discuss the story with other students.
5. Click "show Answers" to see the full text.
6. Pretend to be a news anchor by reading each story out loud.
dateline: 06 July 2016
Canadian Prime Minister Marches In Pride Parade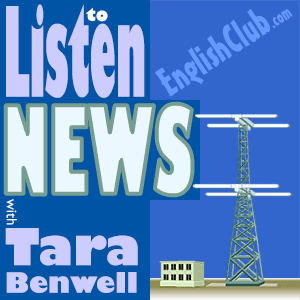 Pre-Listening Vocabulary
prime minister: head of government in countries such as Canada
gay pride: a show of support and celebration for the LGBT community
take part: to participate
LGBT: lesbian, gay, bisexual, transgendered
come as no surprise: to not be surprising; to be expected
Canadian Prime Minister Marches In Pride Parade
Comprehension Questions
What historic first took place on the streets of Toronto this month?
What did Prime Minister Trudeau carry during the Pride parade?
Who did Trudeau march with?
Discussion Questions: Does the leader of your country stand up for the rights and freedoms of all citizens, including minorities? Compare your nation's leader to Canada's leader.
Written by Tara Benwell for EnglishClub
Tara Benwell is a Canadian freelance writer and editor who specializes in materials and articles for the ELT industry.
Subscribe to EnglishClub Podcasts

2 Comments on

Canadian Prime Minister Marches In Pride Parade