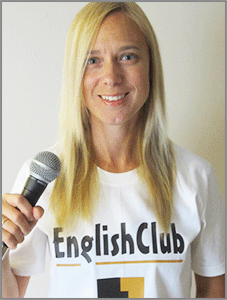 Listen to News with Tara Benwell - Instructions:
1. Preview the vocabulary and read the gapfill text.
2. Play the news report and try to fill in the blanks.
3. Answer the comprehension questions by writing full sentences.
4. Use the discussion question to write an essay or discuss the story with other students.
5. Click "show Answers" to see the full text.
6. Pretend to be a news anchor by reading each story out loud.
dateline: 01 December 2015
World Leaders Meet for Historic Climate Change Talks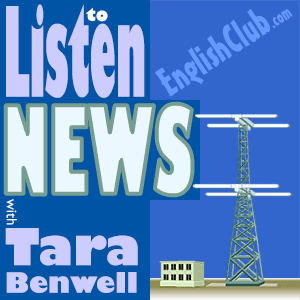 Pre-Listening Vocabulary
representative/delegate: a person who acts or speaks on behalf of a large group
formulate: to come up with; to create
greenhouse gas emissions: substances that trap energy from the sun and release heat back to earth
catastrophic: causing serious damage
irreversible: unable to be fixed or changed back
vital: very important
World Leaders Meet for Historic Climate Change Talks
Comprehension Questions
What does COP21 stand for?
What is the main goal of the conference?
How do these talks relate to terrorism?
Discussion Questions: Do you believe that global warming is a manmade problem that humans have the power to fix?
Written by Tara Benwell for EnglishClub

Tara Benwell is a Canadian freelance writer and editor who specializes in materials and articles for the ELT industry.
Subscribe to EnglishClub Podcasts