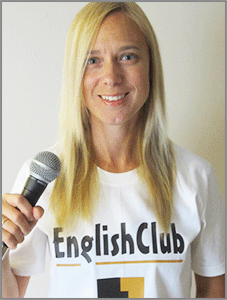 Instructions:
Preview the vocabulary and read the gapfill text.
Play the news report and try to fill in the blanks.
Answer the comprehension questions by writing full sentences.
Use the discussion question to write an essay or discuss the story with other students.
Click "show Answers" to see the full text.
Pretend to be a news anchor by reading each story out loud.
Coral Reef Bleaching Alarms Scientists
dateline: 19 April 2017
Pre-Listening Vocabulary
coral: thousands of polyps that create a stony skeleton and form reefs in warm waters
aerial: from above in the air
devastating: very harmful
consecutive: one right after another
bleaching: becoming white
alarm: to cause to become very worried
recover: to get better
Coral Reef Bleaching Alarms Scientists
Comprehension Questions
What did the aerial survey reveal?
Why does the report mention global warming?
Why are scientists so worried?
Discussion Questions: Do you think that humans have the ability to both destroy and save the Great Barrier Reef? What needs to be done?
Written by Tara Benwell for EnglishClub
Tara Benwell is a Canadian freelance writer and editor who specializes in materials and articles for the ELT industry.
Subscribe to EnglishClub Podcasts

2 Comments on "Coral Reef Bleaching Alarms Scientists"
Please let us know your thoughts in the comments section below