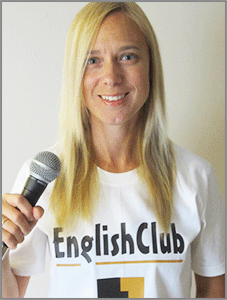 Listen to News with Tara Benwell - Instructions:
1. Preview the vocabulary and read the gapfill text.
2. Play the news report and try to fill in the blanks.
3. Answer the comprehension questions by writing full sentences.
4. Use the discussion question to write an essay or discuss the story with other students.
5. Click "show Answers" to see the full text.
6. Pretend to be a news anchor by reading each story out loud.
dateline: 25 August 2015
Deleted Tweet Collectors Blocked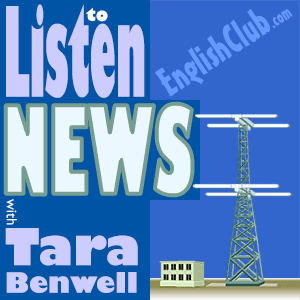 Pre-Listening Vocabulary
delete: to erase digitally
deny access: to not allow one to enter or use
distinguish: to find a difference between
preserve: to save for long-term purposes
Deleted Tweet Collectors Blocked
Comprehension Questions
Which type of Twitter accounts were blocked?
How did Twitter defend itself for this decision?
Why do some people disapprove of Twitter's decision?
Discussion Questions: Should politicians and government organizations be held accountable for what they publish on social media, or do they deserve the right to delete and edit just as any other individual?
Written by Tara Benwell for EnglishClub

Tara Benwell is a Canadian freelance writer and editor who specializes in materials and articles for the ELT industry.
Subscribe to EnglishClub Podcasts