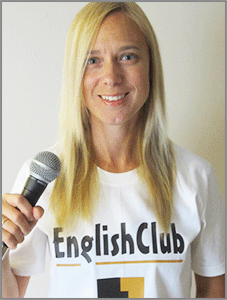 Listen to News with Tara Benwell - Instructions:
1. Preview the vocabulary and read the gapfill text.
2. Play the news report and try to fill in the blanks.
3. Answer the comprehension questions by writing full sentences.
4. Use the discussion question to write an essay or discuss the story with other students.
5. Click "show Answers" to see the full text.
6. Pretend to be a news anchor by reading each story out loud.
dateline: 09 November 2016
America Elects Donald Trump for President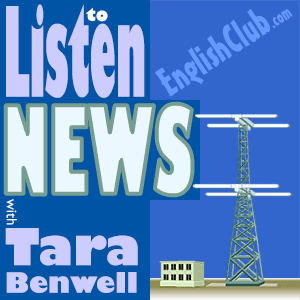 Pre-Listening Vocabulary
elect: to formally choose someone to be a leader
victory: a win
former: in the past
secretary of state: foreign advisor to the president
poll: an informal survey used for gathering data and making predictions
swing states: states that don't always vote for a specific party
America Elects Donald Trump for President
Comprehension Questions
What election took place on November 8, 2016, and who won?
How did the world react to the results?
What did polls predict in the weeks leading up to the election?
Discussion Questions: In his acceptance speech, President-elect Trump said that when he moves into the White House, "Every single American will have the opportunity to realize his or her fullest potential". Do you believe these words? Why or why not?
Written by Tara Benwell for EnglishClub
Tara Benwell is a Canadian freelance writer and editor who specializes in materials and articles for the ELT industry.
Subscribe to EnglishClub Podcasts