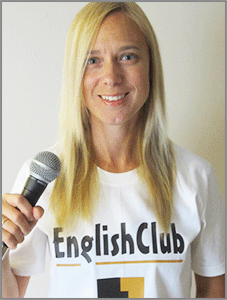 Instructions:
Preview the vocabulary and read the gapfill text.
Play the news report and try to fill in the blanks.
Answer the comprehension questions by writing full sentences.
Use the discussion question to write an essay or discuss the story with other students.
Click "show Answers" to see the full text.
Pretend to be a news anchor by reading each story out loud.
France Launches Terror Alert App
dateline: 08 June 2016
Pre-Listening Vocabulary
app: a program with a specific purpose, esp. on a mobile device (short for application)
venue: a building or space where a show or event takes place
alert (noun): the state of being cautious and watchful
alert (verb): to warn of something
geo-location: a wireless detection of a physical location
France Launches Terror Alert App
Comprehension Questions
What is SAIP?
What is significant about the timing of this release?
What do users need to do to receive the alerts?
Discussion Questions: Does this type of app make sense, or do you think it will aid terrorists in their operations?
Written by Tara Benwell for EnglishClub
Tara Benwell is a Canadian freelance writer and editor who specializes in materials and articles for the ELT industry.
Subscribe to EnglishClub Podcasts

One Comment on "France Launches Terror Alert App"
Please let us know your thoughts in the comments section below