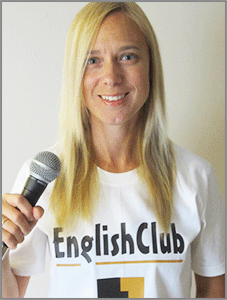 Instructions:
Preview the vocabulary and read the gapfill text.
Play the news report and try to fill in the blanks.
Answer the comprehension questions by writing full sentences.
Use the discussion question to write an essay or discuss the story with other students.
Click "show Answers" to see the full text.
Pretend to be a news anchor by reading each story out loud.
Hamdog Is World's First Patented Burger
dateline: 21 September 2016
Pre-Listening Vocabulary
patent: a licence that gives an inventor the right to prevent others from selling the same invention
franchise: a business that legally sells another company's goods
entrepreneur: a person who comes up with new business ideas
invest: to give or lend money or time in hopes of receiving benefits in the future
hybrid: a combination of two things
condiments: toppings for adding flavour, such as mustard and relish
Hamdog Is World's First Patented Burger
Comprehension Questions
What is the Hamdog?
Why does the report mention Shark Tank?
How does the meat fit inside the patented bun?
Discussion Questions: What is the main purpose of securing a patent? Will this patent prevent others from selling their own hybrid burger-dog snacks? What other hybrid foods would make good snacks?
Written by Tara Benwell for EnglishClub
Tara Benwell is a Canadian freelance writer and editor who specializes in materials and articles for the ELT industry.
Subscribe to EnglishClub Podcasts

One Comment on "Hamdog Is World's First Patented Burger"
Please let us know your thoughts in the comments section below