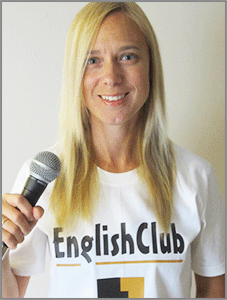 Instructions:
Preview the vocabulary and read the gapfill text.
Play the news report and try to fill in the blanks.
Answer the comprehension questions by writing full sentences.
Use the discussion question to write an essay or discuss the story with other students.
Click "show Answers" to see the full text.
Pretend to be a news anchor by reading each story out loud.
Impeached Brazilian President Leaves Palace
dateline: 07 September 2016
Pre-Listening Vocabulary
former: in the past
impeachment: the removal of a leader from office (usually due to criminal activity)
manipulate: to alter or change something (often dishonestly)
appeal: a request to a high court for a decision to be reversed
interim: temporary
Impeached Brazilian President Leaves Palace
Comprehension Questions
Who is Dilma Rousseff?
Why did Rousseff have to leave the presidential palace?
Why does the report mention the Supreme Court?
Discussion Questions: Rousseff was Brazil's first female president. Do you think her impeachment will make it difficult for women to become leaders in Brazil and its surrounding nations in the future?
Written by Tara Benwell for EnglishClub
Tara Benwell is a Canadian freelance writer and editor who specializes in materials and articles for the ELT industry.
Subscribe to EnglishClub Podcasts

Please let us know your thoughts in the comments section below