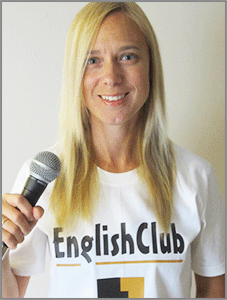 Instructions:
Preview the vocabulary and read the gapfill text.
Play the news report and try to fill in the blanks.
Answer the comprehension questions by writing full sentences.
Use the discussion question to write an essay or discuss the story with other students.
Click "show Answers" to see the full text.
Pretend to be a news anchor by reading each story out loud.
Java Teens Banned From Dating After Sunset
dateline: 15 September 2015
Pre-Listening Vocabulary
ban: to disallow
dating: spending time with a romantic partner
curfew: a time that a person has to be at home for safety reasons
morality: an understanding of what's right and what's wrong
patrol: the watching over of an area by an authority figure
regulation: rule or law
Java Teens Banned From Dating After Sunset
Comprehension Questions
Who does the new curfew apply to?
What is the purpose of this rule?
Why will the punishment be difficult to enforce?
Discussion Questions: Do you think this curfew will prevent young Indonesian teens from dating after dark? Why or why not?
Written by Tara Benwell for EnglishClub
Tara Benwell is a Canadian freelance writer and editor who specializes in materials and articles for the ELT industry.
Subscribe to EnglishClub Podcasts

Please let us know your thoughts in the comments section below