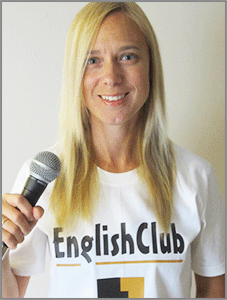 Listen to News with Tara Benwell - Instructions:
1. Preview the vocabulary and read the gapfill text.
2. Play the news report and try to fill in the blanks.
3. Answer the comprehension questions by writing full sentences.
4. Use the discussion question to write an essay or discuss the story with other students.
5. Click "show Answers" to see the full text.
6. Pretend to be a news anchor by reading each story out loud.
dateline: 24 May 2017
22 Killed at Ariana Grande Concert in Manchester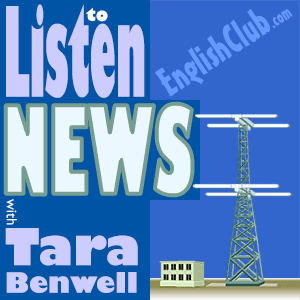 Pre-Listening Vocabulary
arena: a large seating area for entertainment events
suicide bomber: a terrorist who detonates a bomb and kills him or herself in the process
descent: origin
critical: very serious, severe
ISIS: Islamic State in Iraq and Syria, a terrorist group
22 Killed at Ariana Grande Concert in Manchester
Comprehension Questions
Where and when did this terrorist attack take place?
Who was responsible for the attack?
What does the report say about Thursday morning?
Discussion Questions: Many parents dropped their kids off at Manchester Arena for the concert. After the bomb went off, family members panicked and feared the worst when they could not find each other. How can families plan ahead for emergencies?
Written by Tara Benwell for EnglishClub

Tara Benwell is a Canadian freelance writer and editor who specializes in materials and articles for the ELT industry.
Subscribe to EnglishClub Podcasts

4 Comments on

22 Killed at Ariana Grande Concert in Manchester