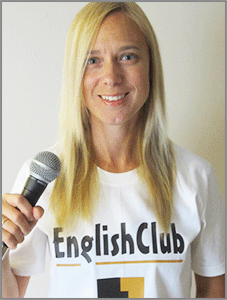 Listen to News with Tara Benwell - Instructions:
1. Preview the vocabulary and read the gapfill text.
2. Play the news report and try to fill in the blanks.
3. Answer the comprehension questions by writing full sentences.
4. Use the discussion question to write an essay or discuss the story with other students.
5. Click "show Answers" to see the full text.
6. Pretend to be a news anchor by reading each story out loud.
dateline: 12 June 2012
Manhunt For Canadian Killer Ends In Berlin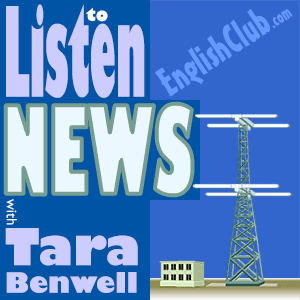 Pre-Listening Vocabulary
dismember: to remove the body parts from a body
political party: a group of politicians with a set of goals and interests
torso: the human body, not including the head and limbs
promote: to advertise or bring attention to something
Manhunt for Canadian Killer Ends In Berlin
Comprehension Questions
What was the first indication of this crime?
Who was the victim?
Why is it not surprising that the alleged murderer was caught in an Internet café?
Discussion Question: When the police arrested "Luka Magnotta" at the Internet café he reportedly told them, "You got me". If this man was an expert at changing his identity, why do you think he get caught so easily?
Written by Tara Benwell for EnglishClub

Tara Benwell is a Canadian freelance writer and editor who specializes in materials and articles for the ELT industry.
Subscribe to EnglishClub Podcasts