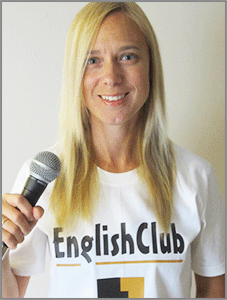 Listen to News with Tara Benwell - Instructions:
1. Preview the vocabulary and read the gapfill text.
2. Play the news report and try to fill in the blanks.
3. Answer the comprehension questions by writing full sentences.
4. Use the discussion question to write an essay or discuss the story with other students.
5. Click "show Answers" to see the full text.
6. Pretend to be a news anchor by reading each story out loud.
dateline: 07 April 2016
Nigerian Doctor Leads Campaign to Ban Church Births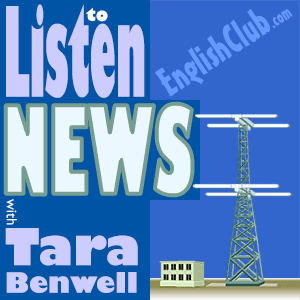 Pre-Listening Vocabulary
governor: an elected head of state
campaign: an organized work effort to achieve a social or political goal
ban: to make a thing or activity illegal
maternal mortality: the death of women from pregnancy related problems
Nigerian Doctor Leads Campaign to Ban Church Births
Comprehension Questions
Who is Dr. Ayade?
According to this report, where do many Nigerian women go to give birth rather than going to a medical facility?
What is Dr. Ayade's goal?
Discussion Questions: Besides giving birth outside of a hospital, what other factors increase the rate of maternal mortality in a nation such as Nigeria?
Written by Tara Benwell for EnglishClub
Tara Benwell is a Canadian freelance writer and editor who specializes in materials and articles for the ELT industry.
Subscribe to EnglishClub Podcasts

3 Comments on

Nigerian Doctor Leads Campaign to Ban Church Births