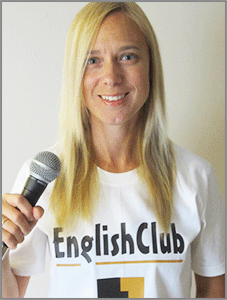 Listen to News with Tara Benwell - Instructions:
1. Preview the vocabulary and read the gapfill text.
2. Play the news report and try to fill in the blanks.
3. Answer the comprehension questions by writing full sentences.
4. Use the discussion question to write an essay or discuss the story with other students.
5. Click "show Answers" to see the full text.
6. Pretend to be a news anchor by reading each story out loud.
dateline: 18 May 2016
Musicians Boycott North Carolina Over Bathroom Law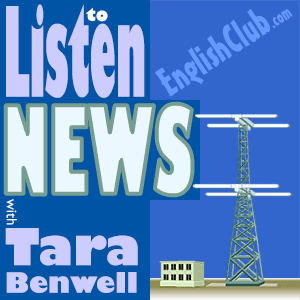 Pre-Listening Vocabulary
celebrity: a famous person
boycott: to refuse to attend, use, or buy as a form of protest
high-profile: well-known, powerful
controversial: causing a lot of debate
correspond: to match
LGBT: Lesbian, Gay, Bisexual, Transgender
violate: to not respect a rule, law, or space
NBA: National Basketball Association (US)
Celebrities Boycott North Carolina Over Bathroom Law
Comprehension Questions
What did Bruce Springsteen recently do and why?
Why does the report mention PayPal?
What did the US Department of Justice do?
Discussion Questions: Do you agree with singer Elton John who called North Carolina's bathroom bill "discriminatory" and "dangerous"? Why or why not?
Written by Tara Benwell for EnglishClub
Tara Benwell is a Canadian freelance writer and editor who specializes in materials and articles for the ELT industry.
Subscribe to EnglishClub Podcasts

One Comment on

Musicians Boycott North Carolina Over Bathroom Law