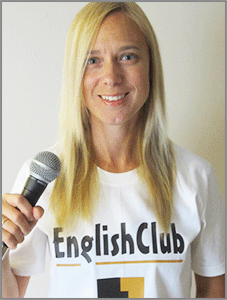 Listen to News with Tara Benwell - Instructions:
1. Preview the vocabulary and read the gapfill text.
2. Play the news report and try to fill in the blanks.
3. Answer the comprehension questions by writing full sentences.
4. Use the discussion question to write an essay or discuss the story with other students.
5. Click "show Answers" to see the full text.
6. Pretend to be a news anchor by reading each story out loud.
dateline: 06 January 2016
Obama in Tears Over Gun Control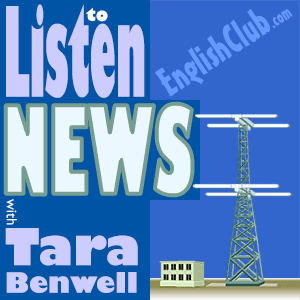 Pre-Listening Vocabulary
press conference: a major announcement or update made with the media present
massacre: the violent killing of many people
unveil: to release or show new information or a new product
executive order: a rule or law made by the president without Congress (a new president or judge can reverse the orders)
initiative: a plan for change
background check: an investigation into a person's profile (e.g., criminal past, health)
enforcement: the act of making sure a rule or law is followed
Obama in Tears Over Gun Control
Comprehension Questions
According to this report, who was crying at this press conference?
What was the purpose of the press conference?
What does the report mention about mental health?
Discussion Questions: Obama put two questions forward to the American public at the press conference: 1) If there's an app to find a lost tablet, why can't we find a lost or stolen gun? 2) If we can unlock a mobile phone with a fingerprint, why can't we have something similar on a gun? Do you think these gun safety measures could be a reality in America in the near future? Why or why not?
Written by Tara Benwell for EnglishClub

Tara Benwell is a Canadian freelance writer and editor who specializes in materials and articles for the ELT industry.
Subscribe to EnglishClub Podcasts

5 Comments on

Obama in Tears Over Gun Control