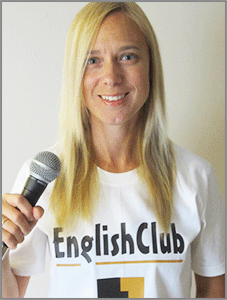 Listen to News with Tara Benwell - Instructions:
1. Preview the vocabulary and read the gapfill text.
2. Play the news report and try to fill in the blanks.
3. Answer the comprehension questions by writing full sentences.
4. Use the discussion question to write an essay or discuss the story with other students.
5. Click "show Answers" to see the full text.
6. Pretend to be a news anchor by reading each story out loud.
dateline: 28 February 2012
Osama Bin Laden's Compound Demolished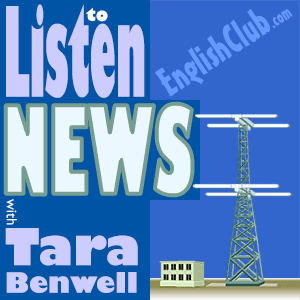 Pre-Listening Vocabulary
demolish: to destroy
compound: an enclosed area
bulldozer: a powerful tractor that can break through ground or structures
disrupt: to break the flow or continuation of something
al-Qaeda: a terrorist organization that was led by Osama Bin Laden
raid: a sudden, unexpected attack
Osama Bin Laden's Compound Demolished
Comprehension Questions
What was destroyed over the weekend?
Why couldn't journalists take good pictures of the demolition?
Why will some local residents be happy about the demolition?
Discussion Question: Why do you think Pakistani officials decided to destroy this compound? Do you think it was the right decision?
Written by Tara Benwell for EnglishClub

Tara Benwell is a Canadian freelance writer and editor who specializes in materials and articles for the ELT industry.