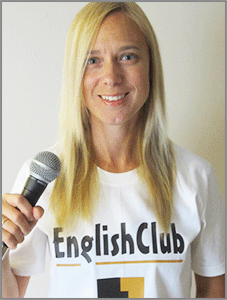 Listen to News with Tara Benwell - Instructions:
1. Preview the vocabulary and read the gapfill text.
2. Play the news report and try to fill in the blanks.
3. Answer the comprehension questions by writing full sentences.
4. Use the discussion question to write an essay or discuss the story with other students.
5. Click "show Answers" to see the full text.
6. Pretend to be a news anchor by reading each story out loud.
dateline: 17 November 2015
Paris Terror Attacks Mean France Is at War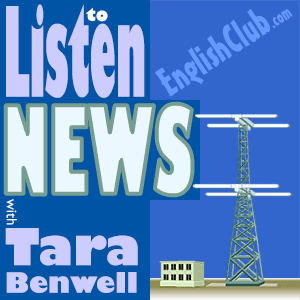 Pre-Listening Vocabulary
declare: to make an official announcement
ISIS: Islamic State of Iraq and Syria, also called ISIL or IS
claim responsibility: to admit that one did or caused something
intensify: to make stronger
coalition: a group that works together
state of emergency: a national situation that requires the government to take special precautions in order to regain control and normalcy
Paris Terror Attacks Mean France Is at War
Comprehension Questions
Who is Francois Hollande?
What happened in Paris on November 13, 2015?
Why does the report mention the US and Russia?
Discussion Questions: Francois Hollande told France's parliament that he will take full responsibility for the nation's extra military spending in response to the Paris attacks. He says that at a time like this, security is more important than (economic) stability. Do you agree?
Written by Tara Benwell for EnglishClub

Tara Benwell is a Canadian freelance writer and editor who specializes in materials and articles for the ELT industry.
Subscribe to EnglishClub Podcasts

One Comment on

Paris Terror Attacks Mean France Is at War