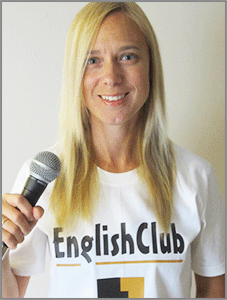 Listen to News with Tara Benwell - Instructions:
1. Preview the vocabulary and read the gapfill text.
2. Play the news report and try to fill in the blanks.
3. Answer the comprehension questions by writing full sentences.
4. Use the discussion question to write an essay or discuss the story with other students.
5. Click "show Answers" to see the full text.
6. Pretend to be a news anchor by reading each story out loud.
dateline: 17 August 2016
French Pole Vaulter Booed By Brazilian Fans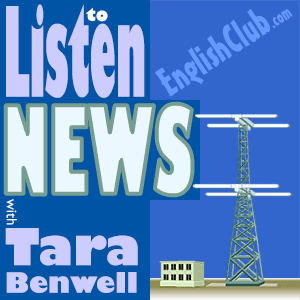 Pre-Listening Vocabulary
pole vault: a track & field event where an athlete runs with a pole and uses it to jump over a high bar
clear: to get over or through with success
heckle: to boo, whistle, or shout in order to distract or annoy someone
two thumbs down: a gesture of disapproval using two downturned thumbs
unsportsmanlike: not kind or courteous towards other athletes
French Pole Vaulter Booed By Brazilian Fans
Comprehension Questions
Who are Renaud Lavillenie and Thiago da Silva?
How did the hometown crowd behave badly?
What did Lavillenie do during the medal ceremony?
Discussion Questions: Why is booing so unacceptable at an Olympic event, though it is accepted and expected at other events, such as a football match?
Written by Tara Benwell for EnglishClub
Tara Benwell is a Canadian freelance writer and editor who specializes in materials and articles for the ELT industry.
Subscribe to EnglishClub Podcasts

One Comment on

French Pole Vaulter Booed By Brazilian Fans