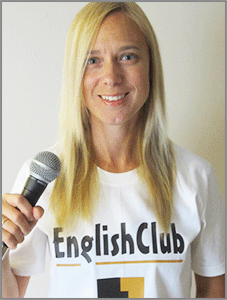 Listen to News with Tara Benwell - Instructions:
1. Preview the vocabulary and read the gapfill text.
2. Play the news report and try to fill in the blanks.
3. Answer the comprehension questions by writing full sentences.
4. Use the discussion question to write an essay or discuss the story with other students.
5. Click "show Answers" to see the full text.
6. Pretend to be a news anchor by reading each story out loud.
dateline: 10 November 2015
Russia Accused of State-Supported Doping Program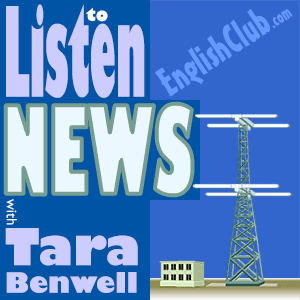 Pre-Listening Vocabulary
doping: the use of performance-enhancing substances by athletes
cover-up: an intentional act of hiding the truth
corruption: cheating and dishonest behaviour by people in power
bribery: the offer of money or goods in exchange for information or illegal behaviour or goods
compliance: the act of obeying rules or guidelines
Russia Accused of State-Supported Doping Program
Comprehension Questions
What has WADA been investigating in the past ten months?
Who is named as a source of corruption in Russian sport besides athletes?
What recommendation did the authors of this report make?
Discussion Questions: One of the authors of this report reminded the press that coaches and trainers often tell athletes that they must either participate in a doping program or quit the team. How do you feel about this comment?
Written by Tara Benwell for EnglishClub

Tara Benwell is a Canadian freelance writer and editor who specializes in materials and articles for the ELT industry.
Subscribe to EnglishClub Podcasts