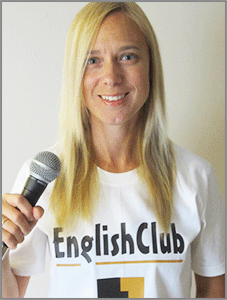 Listen to News with Tara Benwell - Instructions:
1. Preview the vocabulary and read the gapfill text.
2. Play the news report and try to fill in the blanks.
3. Answer the comprehension questions by writing full sentences.
4. Use the discussion question to write an essay or discuss the story with other students.
5. Click "show Answers" to see the full text.
6. Pretend to be a news anchor by reading each story out loud.
dateline: 09 March 2016
Maria Sharapova Fails Drug Test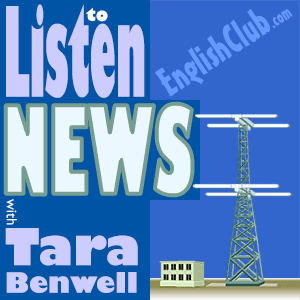 Pre-Listening Vocabulary
performance enhancing: improving athleticism
anti-doping: against the use of illegal drugs
banned: disallowed
prescription: a doctor's authorization for treatment or medicine
Maria Sharapova Fails Drug Test
Comprehension Questions
What did Sharapova admit to doing?
What does the report say about Sharapova's wealth?
Why do some trainers disagree with the ban on meldonium?
Discussion Questions: Nike, which has been Sharapova's main sponsor since she was 11 years old, has suspended ties with the 5-time Grand Slam winner. Do you think it's wise for her sponsors to back away so quickly? Why or why not?
Written by Tara Benwell for EnglishClub
Tara Benwell is a Canadian freelance writer and editor who specializes in materials and articles for the ELT industry.
Subscribe to EnglishClub Podcasts

9 Comments on

Maria Sharapova Fails Drug Test