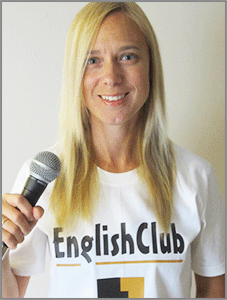 Listen to News with Tara Benwell - Instructions:
1. Preview the vocabulary and read the gapfill text.
2. Play the news report and try to fill in the blanks.
3. Answer the comprehension questions by writing full sentences.
4. Use the discussion question to write an essay or discuss the story with other students.
5. Click "show Answers" to see the full text.
6. Pretend to be a news anchor by reading each story out loud.
dateline: 24 November 2015
Tears of Joy Emoji is Word of the Year (2015)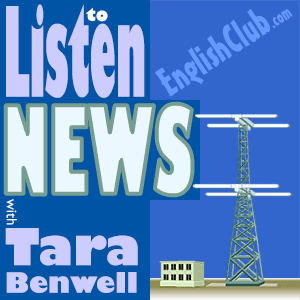 Pre-Listening Vocabulary
emoji: a digital icon that expresses an emotion or idea; also called a pictograph
statistic: numerical data
preoccupation: something that you think or worry about often
Tears of Joy Emoji is Word of the Year (2015)
Comprehension Questions
What is Oxford Dictionaries' Word of the Year for 2015?
Why did Oxford Dictionaries choose this particular pictograph?
What reason do critics have for disliking this year's choice?
Discussion Questions: Do you use emojis? If yes, look through your messages to see which one you used most often this year. Why do you think this was your emoji of choice for 2015? If you don't use emojis, explain your reason for not communicating this way.
Written by Tara Benwell for EnglishClub

Tara Benwell is a Canadian freelance writer and editor who specializes in materials and articles for the ELT industry.
Subscribe to EnglishClub Podcasts