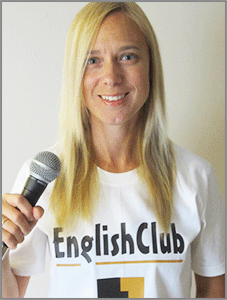 Listen to News with Tara Benwell - Instructions:
1. Preview the vocabulary and read the gapfill text.
2. Play the news report and try to fill in the blanks.
3. Answer the comprehension questions by writing full sentences.
4. Use the discussion question to write an essay or discuss the story with other students.
5. Click "show Answers" to see the full text.
6. Pretend to be a news anchor by reading each story out loud.
dateline: 19 October 2016
Thailand Begins Year-Long Mourning for King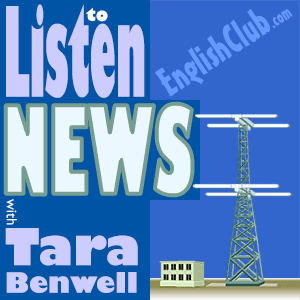 Pre-Listening Vocabulary
mourn: to express sadness
reign: to rule as queen or king
retailer: a business that sells something
refrain: to not do something
sombre: dull in tone or mood
Thailand Begins Year-Long Mourning for King
Comprehension Questions
Why is Thailand in a period of mourning?
How did the Thai people feel towards their king?
How are TV stations in Thailand affected by the mourning period?
Discussion Questions: Insulting the king is a serious crime in Thailand, and some foreign governments have issued warnings to tourists. Should tourists avoid the country during this mourning period, or is now an ideal time to visit and learn about the culture and country?
Written by Tara Benwell for EnglishClub
Tara Benwell is a Canadian freelance writer and editor who specializes in materials and articles for the ELT industry.
Subscribe to EnglishClub Podcasts