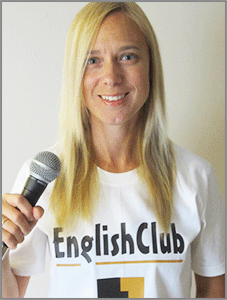 Instructions:
Preview the vocabulary and read the gapfill text.
Play the news report and try to fill in the blanks.
Answer the comprehension questions by writing full sentences.
Use the discussion question to write an essay or discuss the story with other students.
Click "show Answers" to see the full text.
Pretend to be a news anchor by reading each story out loud.
Turkey Blocks Wikipedia
dateline: 03 May 2017
Pre-Listening Vocabulary
cite: to give a reason or source
smear campaign: the use of false information to discredit a person, organization, or group
obscene: dirty; offensive
ban: to prevent the use of something
let go: to tell someone they are no longer needed on the job; to fire
public servant: a person who works for the government; also called a civil servant
Turkey Blocks Wikipedia
Comprehension Questions
What is this report mainly about?
What reason did the government of Turkey give for this censorship?
Why does the report mention dating?
Discussion Questions: Should a government have the right to censor the public from a website like Wikipedia? Why or why not?
Written by Tara Benwell for EnglishClub
Tara Benwell is a Canadian freelance writer and editor who specializes in materials and articles for the ELT industry.
Subscribe to EnglishClub Podcasts

4 Comments on "Turkey Blocks Wikipedia"
Please let us know your thoughts in the comments section below