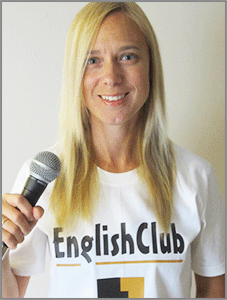 Instructions:
Preview the vocabulary and read the gapfill text.
Play the news report and try to fill in the blanks.
Answer the comprehension questions by writing full sentences.
Use the discussion question to write an essay or discuss the story with other students.
Click "show Answers" to see the full text.
Pretend to be a news anchor by reading each story out loud.
WHO Declares Zika Virus a Global Emergency
dateline: 02 February 2016
Pre-Listening Vocabulary
Zika: a forest in Uganda
virus: an agent that causes infectious disease
pose: to introduce or present something (e.g., a problem or question)
mild: manageable; not severe
WHO Declares Zika Virus a Global Emergency
Comprehension Questions
Why does the report mention mosquitos?
Where is the current outbreak of the Zika virus?
Who is most at risk of developing a serious illness from the Zika virus?
Discussion Questions: With six months to go until the Summer Olympics in Brazil, panic is spreading about the Zika virus. Do you think countries should warn female athletes and spectators (of childbearing age) not to travel?
Written by Tara Benwell for EnglishClub
Tara Benwell is a Canadian freelance writer and editor who specializes in materials and articles for the ELT industry.
Subscribe to EnglishClub Podcasts

10 Comments on "WHO Declares Zika Virus a Global Emergency"
Please let us know your thoughts in the comments section below