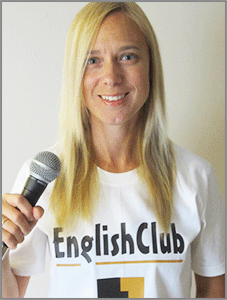 Instructions:
Preview the vocabulary and read the gapfill text.
Play the news report and try to fill in the blanks.
Answer the comprehension questions by writing full sentences.
Use the discussion question to write an essay or discuss the story with other students.
Click "show Answers" to see the full text.
Pretend to be a news anchor by reading each story out loud.
Massive Women's March Organized for Trump's First Day
dateline: 18 January 2017
Pre-Listening Vocabulary
inauguration: the official swearing in of a new leader
US Capitol: the building where the US Congress holds its sessions
National Mall: a green space in Washington, DC that extends from the Capitol to the Lincoln Memorial
sister: a closely related organization or event
solidarity: a shared vision or interest
Massive Women's March Organized for Trump's First Day
Comprehension Questions
Why is the timing of this march significant?
What is the main mission of the march?
Why does the report mention Canada?
Discussion Questions: Why do you think so many women want to participate in this march, including women who do not live in America?
Written by Tara Benwell for EnglishClub
Tara Benwell is a Canadian freelance writer and editor who specializes in materials and articles for the ELT industry.
Subscribe to EnglishClub Podcasts

7 Comments on "Massive Women's March Organized for Trump's First Day"
Please let us know your thoughts in the comments section below