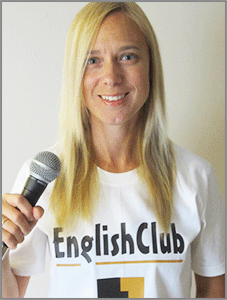 Instructions:
Preview the vocabulary and read the gapfill text.
Play the news report and try to fill in the blanks.
Answer the comprehension questions by writing full sentences.
Use the discussion question to write an essay or discuss the story with other students.
Click "show Answers" to see the full text.
Pretend to be a news anchor by reading each story out loud.
World Mourns Beloved Star Wars Princess
dateline: 28 December 2016
Pre-Listening Vocabulary
trilogy: a story with three parts
original: first
episode: one chapter of a series, usually on screen
world-renowned: known around the world
confirm: to say that something is officially true

World Mourns Beloved Star Wars Princess

Comprehension Questions

What is Carrie Fisher best known for?
How did Carrie Fisher die and how old was she?
Will General Leia Organa appear in Episode VIII?

Discussion Questions: Carrie Fisher was diagnosed with bipolar disease in the 1980s and became a mental health advocate. Why does the world need people like Carrie Fisher to raise awareness about mental health issues?
Written by Tara Benwell for EnglishClub
Tara Benwell is a Canadian freelance writer and editor who specializes in materials and articles for the ELT industry.
Subscribe to EnglishClub Podcasts

Please let us know your thoughts in the comments section below