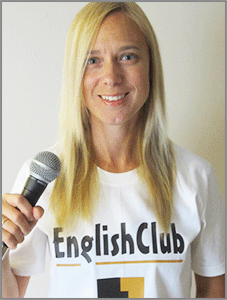 Listen to News with Tara Benwell - Instructions:
1. Preview the vocabulary and read the gapfill text.
2. Play the news report and try to fill in the blanks.
3. Answer the comprehension questions by writing full sentences.
4. Use the discussion question to write an essay or discuss the story with other students.
5. Click "show Answers" to see the full text.
6. Pretend to be a news anchor by reading each story out loud.
dateline: 22 December 2015
Wrong Woman Declared Winner at Miss Universe Pageant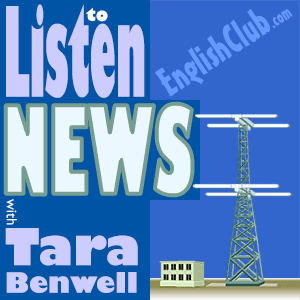 Pre-Listening Vocabulary
contestant: a person who competes for a title
runner-up: a person who comes in second place
awkward: uncomfortable
take responsibility: to admit one's failure or guilt
Wrong Woman Declared Winner at Miss Universe Pageant
Comprehension Questions
Who won Miss Universe 2015?
What happened to Miss Colombia at the 2015 Miss Universe pageant?
What mistake did Steve Harvey make after the show?
Discussion Questions: After the show, Miss Philippines said that it was a very non-traditional crowning ("very 2015"). Who do you think felt the worst in this awkward moment on stage, the host (Steve Harvey), the true runner-up (Miss Colombia), or the real winner (Miss Philippines)? Describe the roller coaster of emotions that each person likely experienced that evening.
Written by Tara Benwell for EnglishClub

Tara Benwell is a Canadian freelance writer and editor who specializes in materials and articles for the ELT industry.
Subscribe to EnglishClub Podcasts

One Comment on

Wrong Woman Declared Winner at Miss Universe Pageant