Accessible Currency for the Blind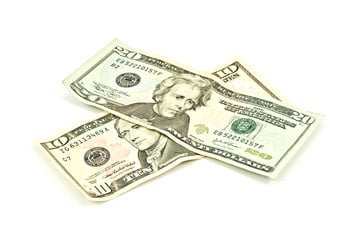 Interesting Facts in Easy English
Pre-Listening Vocabulary
accessible: able to be used
visually impaired: people who have low or no vision
tactile: related to touch
predominantly: mainly; most noticeably
wallet: a folder for holding money and cards
distinguish: to notice a difference between things
Podcast: Play in new window | Download
Accessible Currency for the Blind
Comprehension Questions
How can visually impaired people identify banknotes in Australia?
What feature helps blind people identify Canadian currency denominations?
What did an American court rule in 2008?
Discussion Questions: Some visually impaired Americans say that they are denied jobs because they can't distinguish between the different denominations of US currency. Is this a form of discrimination? Who is to blame, employers or the government?
One Comment
Wladimir says:


This is a real problem. It´s so good to appoint and highlight the importance of making accessible currency for the blind, as they need not to depend on other people to handle their own bills.
I´ve been practicing my listening skills in the last few days and these podcasts have helped me a lot. Thanks a lot!