An American Football Game Has 11 Minutes of Action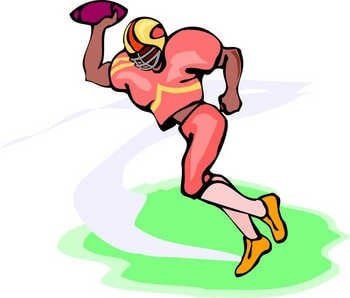 Interesting Facts in Easy English
Pre-Listening Vocabulary
regulation: related to a rule or standard (e.g., not including overtime)
quarter: a period of play that lasts one-fourth of the whole time
play: a single period of action or an important movement during a game
replay: a recording of a live play that you can watch again after it happened
broadcast: a live recording of an event that people watch on TV or the Internet
commentary: discussion by broadcasters that viewers listen to at home
Podcast: Play in new window | Download
Subscribe: Android | Google Podcasts | RSS
An American Football Game Has 11 Minutes of Action
Comprehension Questions
How long is an average American football game when you watch it on TV?
Why does the report mention 11 minutes?
What is different about timekeeping in American football compared to other sports?
Discussion Questions: Do you enjoy watching sports on TV, or do you consider it a waste of time?
4 comments
osama says:


I really enjoyed watching game on TV. I support different games but on top of that I love to watch cricket. As my perspective game is a passion. Game help to increase your motivation level. Games help to create relations with your family, friends etc. Game gathered each of your family member as a unit. Game help to increase your physical play in your daily life. Game teaches you strength, loyalty and love.

Irine says:


Excellent!!!

Jacob says:


Excellent work

max says:


good job!