Bangkok Is Sinking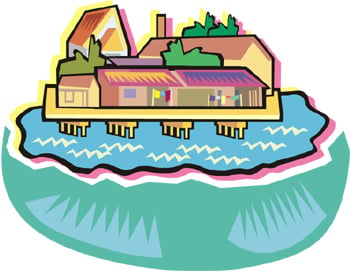 Interesting Facts in Easy English
Pre-Listening Vocabulary
temple: a religious building where people gather to worship
metropolis: a large, heavily populated city
urban sprawl: the uncontrolled growth of a city
erosion: the gradual loss of ground surface
depletion: the using up or emptying of something
foundation: the structure below ground that supports a building
Podcast: Play in new window | Download
Subscribe: Android | Google Podcasts | RSS
Bangkok Is Sinking
Comprehension Questions
What is happening to Bangkok?
What do scientists fear could happen to the capital of Thailand in the next twenty years?
Why does the report mention New York City?
Discussion Questions: Should the capital of Bangkok be moved to a safer place in Thailand, or will humans figure out how to solve this issue? Would it be possible to relocate a capital in the short span of 15-20 years?