Beer Power
Will Homer Simpson's dream come true?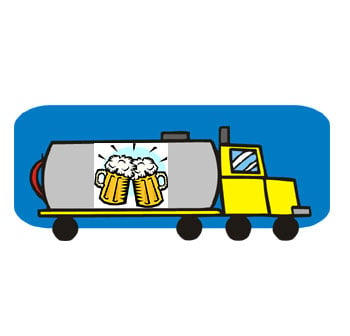 Interesting Facts in Easy English
Pre-Listening Vocabulary
brewery: a factory where beer is made
biofuel: a biological form of power made from waste or living matter
inactive yeast: yeast that can no longer be used for its main purpose (i.e., to convert sugar into alcohol or relaxes dough), but still has nutritional properties
dispose: to throw out or waste
publicity stunt: a trick to attract media attention
on the right track: taking an action that could eventually lead to success
convert: to change from one thing into another
feasible: possible and reasonable
Podcast: Play in new window | Download (0.0KB)
Subscribe: Apple Podcasts | Google Podcasts | RSS | More
Beer Power
Comprehension Questions
What is Brewtoleum made from?
What is slurry sometimes used for on farms?
According to this report, what is a more feasible use for beer waste?
Discussion Questions: Which alternative power source do you think the world should be getting serious about, and why?
2 comments
Aya says:


1. Petroleum products are fuels made from crude oil and hydrocarbons contained in natural gas. Petroleum products can also be made from coal, natural gas, and biomass.

2. Slurry is created from cow manure and water and provides a fantastic, natural fertiliser that farmers can use to encourage the growth of grass and other crops. It is usually stored in a slurry tank or lagoon before it is applied to farmland as fertiliser

3. According to the report, a more feasible use for beer waste than powering cars is powering breweries.

カワノヒビキ says:


That is little difficult for me .