Bees Are Neat Freaks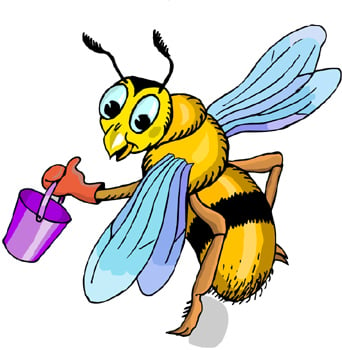 Interesting Facts in Easy English
Pre-Listening Vocabulary
neat freak: one that is obsessed with keeping things neat and tidy
forage: to search for food and materials
debris: loose material
immaculate: perfect; without any flaws
groom: to keep one's body clean
undertaker: one who prepares dead bodies for burial
entomb: to wrap or cover the dead
decompose: to decay
Podcast: Play in new window | Download
Subscribe: Android | Google Podcasts | RSS
Bees Are Neat Freaks
Comprehension Questions
What is the role of the drone bee?
Which bee inspects the cells in the hive?
What do the undertaker bees do?
Discussion Questions: Bee colonies are run by female bees that keep the hive immaculate. How does a bee hive compare to your own home in terms of staying neat and tidy?