Caffeine Is A Natural Pesticide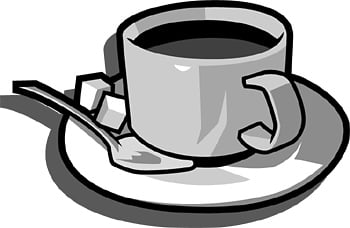 Interesting Facts in Easy English
Pre-Listening Vocabulary
caffeine: a drug found in some plants, including coffee seeds and tea leaves
pesticide: a substance that keeps insects or harmful materials away from a plant
alert: awake and paying attention
ward off: to keep away something harmful
Podcast: Play in new window | Download
Caffeine Is A Natural Pesticide
Comprehension Questions
According to this report, what is one of the main reasons humans consume caffeine?
What is the natural purpose of caffeine?
Why shouldn't you share your coffee or chocolate with a dog?
Discussion Questions: Are you addicted to the caffeine in coffee, tea, or soft drinks? What happens to your body if you don't get your "caffeine fix"?
One comment
Soumaya ALOUI says:


I am not addicted like some people drink more than 3 cups of coffee per day , I just drink just my coffee in the morning and sometimes I replace it by a yaourt .