Canada is Twice the Size of the European Union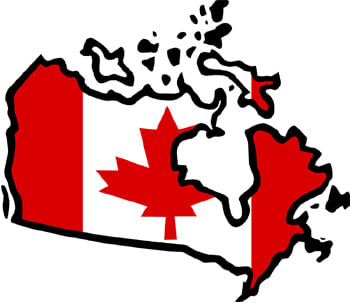 Interesting Facts in Easy English
Pre-Listening Vocabulary
territory: the area owned by a certain nation
European Union: an association of 28 nations in Europe that makes social and economic decisions together
shoreline: the place where water meets land
bordered by: to have something (e.g., water) along one's territory line
Podcast: Play in new window | Download
Subscribe: Android | Google Podcasts | RSS
Canada Is Twice the Size of the European Union
Comprehension Questions
Which country is the largest in the world?
How does Canada's population compare to the population of the European Union?
What does the report say about Canada's shoreline?
Discussion Questions: Why is the population so dense in some small countries in comparison to the population of Canada? Would you prefer to live in a highly populated area or an area with sparse population?
6 comments
mina says:


I can not interstand

Mihail says:


This test is good

Rasho says:


Hello…I'd like to brush my speaking up. Is there anyone who is interested in speaking to me?
My whatsapp number is +8801812788727.
Thank you.
Rasho.

Mahnoj says:


i did it

Guanhua Fu says:


Dear teacher,
I don't know how to operate.Therefore I have to Answer here:
Filling the blanks: country, twice, much smaller than, largest, longest.
comprehension questions: 1/ Russia, 2/much smaller than, 3/She does
have "the world longest shoreline".
discussion questions: The most part of Canadian territory is under a severe natural condition which causes people difficult to survive and smaller population. The most people including me prefer living in an area of middle populated as life is more comfortable there.

By the way I have sent my homework about the long weekend yesterday to you.but I can't find it in my mailbox. Let me know if you received with thanks. Fu

Marinela says:


Today was my first experience using the website and I can say that it was amazing!
I really prefer this way to study.