Charlie Chaplin's Moustache Was Fake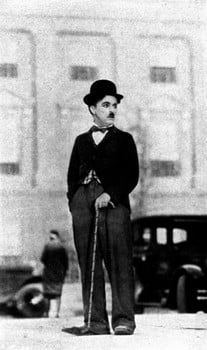 Interesting Facts in Easy English
Pre-Listening Vocabulary
sport: to wear something fashionable
bristles: short, rough hairs
philtrum: the indentation between the nose and the upper lip (also called Cupid's bow)
tramp: a homeless beggar
taboo: forbidden in social circles
Podcast: Play in new window | Download
Subscribe: Android | Google Podcasts | RSS
Charlie Chaplin's Moustache Was Fake
Comprehension Questions
What do many men do during the month of November?
Which actor helped popularize the toothbrush moustache?
What is the philtrum?
Discussion Questions: Are cancer awareness events useful for raising money and awareness, or have they become too gimmicky and therefore disrespectful to those who are suffering or have lost loved ones to cancer?