Cows Have Accents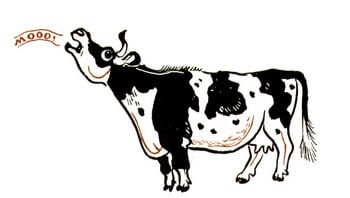 Interesting Facts in Easy English
Pre-Listening Vocabulary
bovine: related to cows
accent: the distinctive tone of a spoken language
herd: a group of some types of animals, such as cows and sheep
vocalize: to say something out loud
phenomenon: an extraordinary observance
Comprehension Questions
How are cows and humans compared?
What type of word is "moo"?
Why does the reading mention pigs?
Discussion Questions: What happens when zoo animals are transferred to different countries where the trainers speak a different language?
2 comments
Donia says:


In my opinion every trainers or coachs have to update their training that have to be adapted with each animals in this earth otherwise animals will confuses.

Soumaya ALOUI says:


I think the trainers will change the language ! for me it is not easy for an animal to vocalize a new accent .