Humans Share 99% Of The Same DNA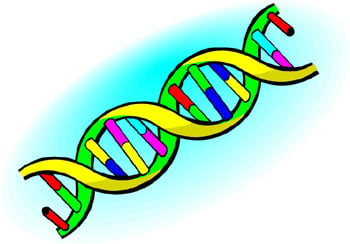 Interesting Facts in Easy English
Pre-Listening Vocabulary
cell: a single functional unit of an organism
reproduce: to make another living thing
paternity: the state of being one's natural parent (esp. father)
forensic: scientific evidence related to a criminal investigation
Podcast: Play in new window | Download
Subscribe: Android | Google Podcasts | RSS
Humans Share 99% Of The Same DNA
Comprehension Questions
What surprising thing about DNA is mentioned in this report?
What did scientists recently discover?
What are DNA samples used for?
Discussion Questions: According to research, a human and a chimpanzee share about 95% of the same DNA sequences. A human and a banana share 50%. How does that make you feel? Can you explain this phenomenon?
18 comments
TATIANA AÑAPA says:


good

RICARDO VILLALTA says:


very good

VALERIA ESTEFANIA VEINTIMILLA SOLORZANO says:


Very good

KAREN NICOLE GUERRERO says:


Very Good!

RENE CAIR MACIAS MOLINA says:


Very good!!

RENE CAIR MACIAS MOLINA says:


very good

Yaczari Urgiles says:


it is understood

ODALYS VALENCIA says:


very good

ZAMBRANO PAULINA says:


Very interesting!!

wilmer Giler says:


good

Diana Bone says:


no comment

MISHELL says:


good

ZAMBRANO GONZALES says:


No comment

Steeven Marcillo says:


Good

JULIO CESAR HIDALGO ABAD says:


Good

Julio hidalgo says:


Bueno

KEVIN JOSE VALDEZ LOPEZ says:


very interesting topics that you still have to learn

KAIC JULIO DA SILVA COUTINHO says:


I'm doing all Works