New York City Was Once New Amsterdam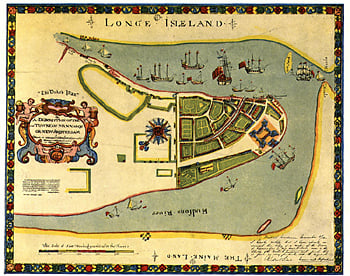 Interesting Facts in Easy English
Pre-Listening Vocabulary
golden age: a period of wealth and advancement
settlers: people who move to an undeveloped area and begin to live and work there
surrender: to not fight
reclaim: to take back something that was once yours
Podcast: Play in new window | Download
Subscribe: Android | Google Podcasts | RSS
New York City Was Once New Amsterdam
Comprehension Questions
What was New York City called before it was called New York?
What did early Dutch settlers become involved with in the New York area?
Why does the report mention the word "orange"?
Discussion Questions: The borough of Brooklyn in New York City was also named after a town in the Netherlands. Does your birthplace or hometown have a story for its name?
2 comments
MIchał says:


finished

Amalia says:


this is an interesting fact, thank you for your information.