Gaudy Does Not Come from Gaudí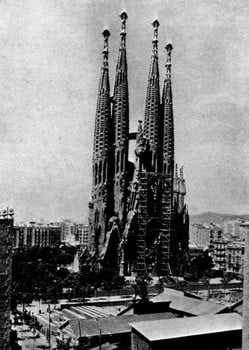 Interesting Facts in Easy English
Pre-Listening Vocabulary
gaudy: too elaborate; showy
intricate: with great detail
signature: identifies a person specifically; what one is famous for
elaborate: with great detail
Podcast: Play in new window | Download
Subscribe: Android | Google Podcasts | RSS
Gaudy Does Not Come from Gaudí
Comprehension Questions
Who was Antoni Gaudí?
What is interesting about the Sagrada Família?
Why does this report mention the adjective gaudy?
Discussion Questions: Look at some images of Gaudí's buildings and monuments. Do you think his style of architecture is gaudy? Why or why not?
One comment
Rifdah Nur Hidayati says:


Actually, I don't really know about him, and it's a new thing for me.