New Technology Prevents Ghost Goals at World Cup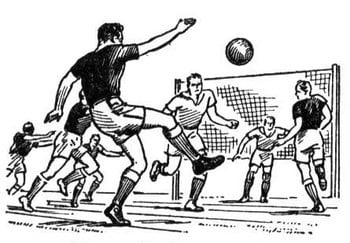 Interesting Facts in Easy English
Pre-Listening Vocabulary
questionable: uncertain; disputable
crossbar: the bar at the top of a net
wave off: to indicate that no goal has been scored
sensor: a device that measures and records things like movement or light
officiator: referee
Podcast: Play in new window | Download
Subscribe: Android | Google Podcasts | RSS
New Technology Prevents Ghost Goals At World Cup
Comprehension Questions
What is a "ghost goal"?
Why did FIFA finally decide to introduce goal-line technology to the World Cup?
Why does the report mention a smart watch?
Discussion Questions: The cost of goal-line technology is very high. Do you think major league football associations should invest millions of dollars in this technology, or should the officiating be left up to humans?