A Dentist Invented "Cotton Candy"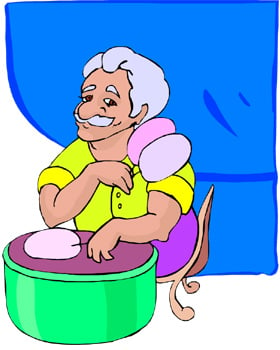 Interesting Facts in Easy English
Pre-Listening Vocabulary
elite: wealthy or famous members of society
confectioner: a person who makes candy and other sweets
debut: first public appearance
patent: to license an invention so that others can't copy its exact name or design
Comprehension Questions
Describe the time-consuming process of spinning candy by hand.
What name did the Nashville candy makers use to describe their machine-made treat?
What is ironic about the person who invented the word "cotton candy"?
Discussion Question: Cotton candy has different names in different countries. It is also known as candy floss, fairy floss, papa's beard, sugar thread, and old woman's hair. What other names can you come up with to describe this fluffy treat? Which name is the best?